Why Work
With Us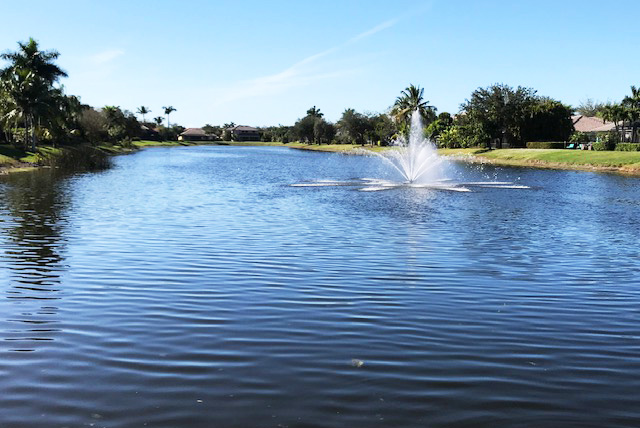 Passionate about preserving, protecting and restoring environmental quality with integrity, we strive to maintain, enhance and restore the natural beauty of the environment, be it at your place of business or your own backyard. We can assess and develop solutions to help communities and landowners prevent erosion and comply with district and state water management regulations using state-of-the-art technology. Backed by a professional team with over 15 years of experience in shoreline and bluff construction projects and over 25 years of experience in subsurface contamination investigation and remediation, makes Sweet Water the premier choice in maintaining the majesty of Florida's environment and natural landscapes.
Initial Shoreline and Water Body Inspection
Sweet Water begins with a scheduled appointment to conduct a thorough property inspection surrounding the areas of concerned. This can be a driving or walking inspection of the entire lake, stream, or channel frontage or just the known problem areas, depending on the requests of the owner or property manager. A preliminary report will be provided to the owner or their representative upon the completion of the inspection along with a written follow-up summary. If we're given the OK to continue, we'll do a drone flyover above the areas we'll be working on. From there, we'll include the flyover results and footage for presentation to the client. Our initial inspections, summary meetings, and recommendations based on our findings are free of charge.
Topographical Surveys
Depending on the elevation of the shoreline and areas surrounding it, we might need to do a topographical survey to determine how rainfall runoff and other erosion factors influence the retention capacity and quality of the water body we're working on. If there are only a few areas that are of concern, Sweet Water handles these surveys in-house using its laser equipment. If an entire lake or large lineal footage of shoreline areas are needed, we'll make cost and service recommendations for us to hire a licensed survey crew on your behalf.
Drone Flyovers
In order to get a bird's eye view of the property, Sweet Water uses a DJI-Phantom 4 Pro+ V2.0 drone piloted by an FAA licensed operator to conduct cost-effective and accurate recommendations much easier than what a crew can do just on foot. The drone can take full-color photos and videos for review by our project engineers and managers, letting us assess all of the problems on a property all at once.
Soil Erosion Analysis
The white sugar sands of southern Florida are notorious for the contribution to significant erosion, not to mention tidal movements, wind and waves, and wakes from boating traffic. Without adequate erosion controls — whether natural such as grasses, plants, shrubs, and trees or artificial barriers — shorelines will wear away with time, affecting the water quality and land surrounding it. Between our on-the-ground inspections as well as through drone flyovers, we'll be able to assess how much soil erosion has occurred and provide recommendations on how to mitigate further erosion and restore shoreline areas to their original beauty.
Design and Implementation of Engineered Solutions
Sweet Water offers several solutions to the problems our clients face, never offering just one option or suggesting more than what's needed. We pride ourselves in our flexibility, allowing the client to choose the option that best fits their needs and budgets. No matter what options you choose, our engineers will design and implement the solutions to not only address erosion and environmental concerns, but to make sure the area is beautified and aesthetically pleasing.
Water Body Restoration
Unfortunately, time wears down everything. Even older developments meant to address surface water concerns are subject to erosion. Time also gives way to new advances and solutions which we are able to implement as we work to restore shoreline areas to their natural luster. Whether we are executing a complete or partial shoreline restoration or addressing inferior roof and landmass drainage, we will look at every aspect to help restore lakes, ponds, canals, and other bodies of water to the quality and appearance to the levels you're proud to show off and look out over.
Water Quality Monitoring and Inspection
Algae blooms, invasive weeds, and phosphorous and nitrogen leaching from fertilizer and pesticide runoff can all wreak havoc on Florida's waterways. Sweet Water is happy to sample your water and measure for concentrations of harmful contaminants and microorganisms and offer solutions on how to clean them up. We'll make every attempt to avoid the use of chemical treatments unless absolutely necessary in order to initially control algae or weed growth.
Beautification and Landscaping
Whether added as finishing touches to an environmental project or to spruce up your already-pristine waterways, Sweet Water can provide small aesthetic beautification and landscaping projects to enhance your property. This can include flowing streams, ponds, and fountains as well as fieldstone, decorative Lannon stone, brick, or paver installation around trees with perineal or annual plants.
Turnkey Bidding
Sweet Water will develop a bid specification package with comprehensive text, plans, and CAD drawings describing the project including the cost and quantities of materials needed. There will be a pre-bid meeting scheduled along with a bid due date. We'll answer all questions and conduct an on-site pre-bid meeting with any attending (bidding) subcontractors. Upon receipt of the bids, Sweet Water employees and the client will review the bids and select the most responsible low-bid contractor. Sweet Water will then provide supervision during the construction and implementation of the project as well as a final drone flyover to present the completed project's results.
Special Note: Sweet Water has a strong relationship with exceptional material suppliers and construction contractors. We may also (with your — the client's) permission sole source your project if it is in your best interest.
Individual Bidding
As an individually bid project, Sweet Water will complete the bid specification package and bid the project out to 3-4 individual contractors capable of completing the job. If the client has a favorite contractor to include in the bidding, Sweet Water will include them but still limit the number of bidders to 3-4. After a contractor is selected, Sweet Water will provide project construction supervision on the project with an hourly cost billed to the client. A final drone flyover will be done to present the completed project's results.